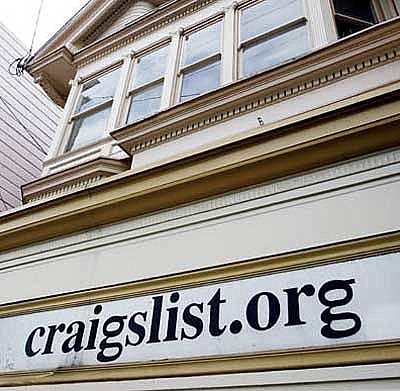 Ever wonder how Craigslist makes money?
How about this year (2010), Craigslist is on track to earn $36 million from their "Adult Services" section – formerly known as "Erotic Services".
Simply put, this is prostitution.
$36 million is roughly 30% of the $99 million in profits that Craigslist will earn in 2010.
The "Erotic Services" section used to be a free classified listing service. But due to public pressure and outrage, Craigslist switched the name to "Adult Services" and now charges $10 per ad posting. This move by Craigslist, although designed to appease the "public", has turned out to be extremely profitable for the classified website.
It is estimated that Craigslist will earn $88 to $99 million on profits in 2010, with a profit margin to revenue of over 80%. It is also estimated that per employee, Craigslist generates more than $4 million in revenue and profits of $2.9 million to $3.2 million.
The other $90 million or so is earned through recruitment advertising – basically job listings from corporations.
Craigslist stands to take home anywhere from $88 to $99 million in profit, which means the company could see nearly 80% of revenue as profits. Plus, AIM Group founder Peter M. Zollman purports that, "Per employee, it generates more than $4 million in revenue and profits of $2.9 million to $3.2 million."
source: Mashable