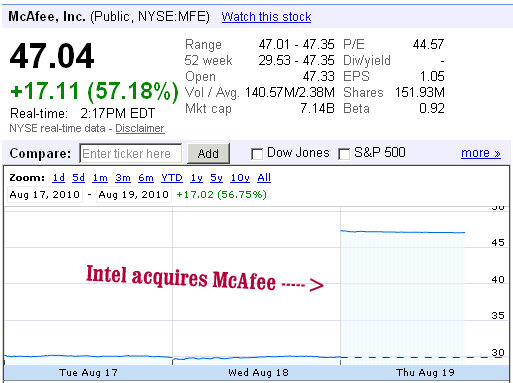 Although the news about Intel acquiring McAfee didn't go so well for Intel shares [18.90, -0.68 (-3.47%)], McAfee's stock price (NYSE:MFE) has done nothing by sky rocket since the opening bell this morning.
McAfee shares are currently trading at 47.04, up +17.11 (57.17%).
Investors apparently were excited to hear that Intel was acquiring McAfee for for a premium price of $7.68 billion. That's an awful lot of money for Intel – a chip maker – to be spending on an online security software firm.
So what do you think about Intel acquiring McAfee?
via Google Finance