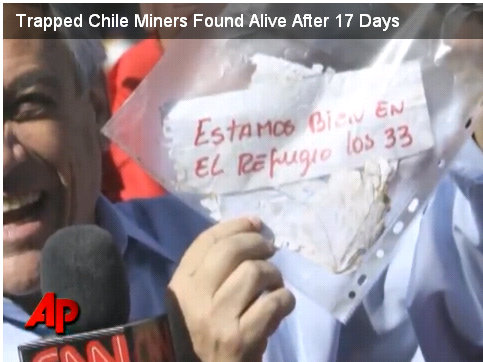 This is amazing – 33 miners in Chile have been trapped nearly miles deep in a mine for 17 days. All hope for their survival has been waning until yesterday when a note came up probe from the shaft that read:
"the 33 of us in the shelter are well"
An accident that occurred at an upper mine well in Chile caused the mine to collapse and in doing so, trapped the men in the lower mine shaft.
An apparently there is video of the men as well, but I have yet to be able to find it.
via Examiner