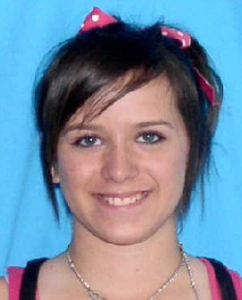 A body has been found outside Great Bend, Kansas in the search for missing teenager Alicia Debolt. No word on autopsy examination yet.
Alicia Debolt, the Kansas teenager, went missing over the weekend as she was last seen on her way to a party.
Debolt was picked up at her house by a friend on Saturday night as they were on their way to a party. And typically, if Alicia would alert her mother if she was going to be out late, that according to sister-in-law Holly Debolt.
However, Alicia Debolt never made that call and has not been seen since the party.
Reports have come in that she was last seen traveling in a black SUV with a 19 year old boy. But those reports could not be confirmed by police.
A body has been found outside Great Bend, Kansas on Tuesday night and has been sent to Witchita for autopsy and identification. However, there is not word yet on the results of that examination.
You can keep updated with the latest news and information on Alicia Debolt by following Nancy Grace's blog at CNN.
via CNN