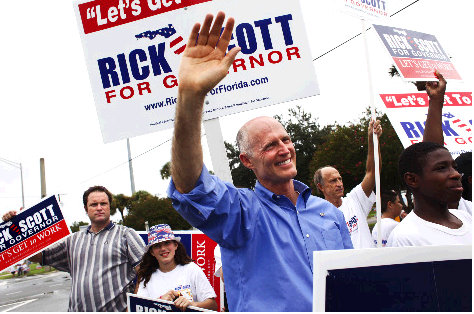 The Republican primary for Governor of the State of Florida came to down to a narrow margin last night as Rick Scott faced off against not only his opponent, Attorney General Bill McCollum, but also the entrenched corruption within the Florida state Republican government.
The special interests and scandal in the State of Florida is at an all time high and those in political power did everything they can to stop Rick Scott from winning.
But in the early morning hours of Wednesday, the Associated Press announced that Rick Scott had enough votes to secure the Republican primary to run for Florida's governor position.
Scott will not face off against the Democratic front runner Alex Sink and Independent candidate Lawton "Bud" Chiles in November.