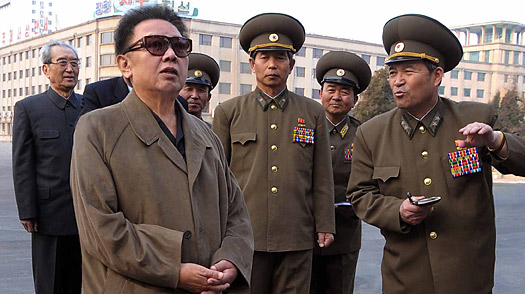 Something that hasn't happened in nearly 30 years in North Korea is supposedly underway. With Kim Jong-il's health deteriorating, the ruling elite of North Korea have made a call to select new leadership. The meeting of the Workers' Party (WPK) will be asked to appoint new leadership and likely anoint an heir, most likely Kim's youngest son, to the ruling dynasty of North Korea.
The meeting is expected to take place sometime between September 1st and the 15th, although no solid date is being reported.
South Korea, China, the United States and Japan will all be watching for clues as to how the transfer of power proceeds in a country with a military-first policy and enough fissile material for at least six to eight nuclear weapons.
via Reuters