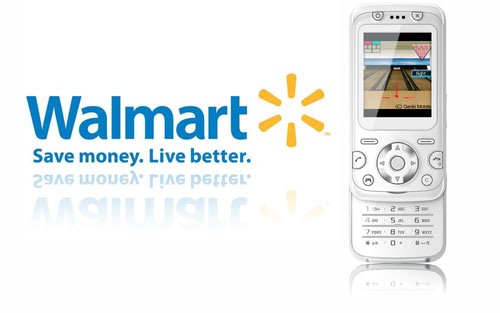 WalMart is moving aggressively into the wireless plan market with their own WalMart branded voice and talk plan. The plan will be called Walmart Family Mobile, and will be offered in all Wal Mart Stores starting next week.
WalMart is not new to the wireless plan market. For a long time now WalMart has offered pre-paid voice and text wireless plans. The plans currently offered by WalMart are Common Cents, which operates on the Sprint network, and Straight Talk, which operates on the Verizon network. The new Walmart Family Mobile will operate on the T-Mobile USA network.
What's unique about Walmart Family Mobile is that the plan is offered as a post paid program which means customers will pay their bill at the end of each month, but does not require a contract so no early termination fees apply.
The WalMart Family Mobile plan features unlimited calling and texting for $45 per month for the first line, and $25 per month for each additional line.
Data (browsing the mobile web, Facebook, email, etc…) is a totally different story however.  Each new line comes with 100MB of data, but more than that will cost you: $10 for an additional 200MB, $25 for an additional 500MB, and $40 for an additional 1GB of data and unused data never expires.
So if you're a mobile data junkie, then this plan can eat you up fast! Especially if you're into watching a lot of videos.
via PCWorld