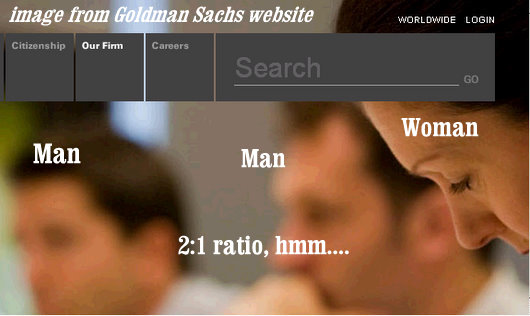 Goldman Sachs had a civil law suit filed against it by female employees who allege that the financial institution discriminates against females in the areas of promotions, pay, and workplace treatment. This is a civil action law suit, and the suit is being brought by female employees who claim the discrimination occurs at the associate, directors, and managing directors' level within the business.
No statements yet from Goldman Sachs directly addressing the discrimination law suit.
The image above
The image at the top is from Goldman Sachs overview page on their website ).
Notice how the image has 2 men and 1 woman.
What might also be obvious is that everyone is white.
Is this just grasping at straws here or are the discrimination allegations legitimate against Goldman Sachs?
Thoughts?
via CNBC TV