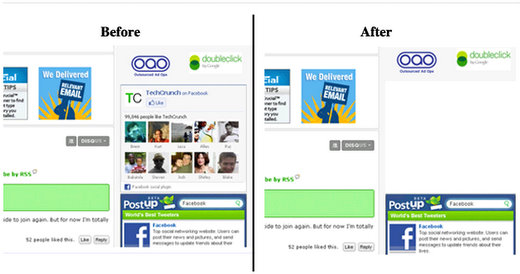 If you're tired of being inundated with websites that want you to connect via Facebook, or you feel like you're being asked to "Become A Fan" of too many websites, then you now have an option to actually turn off all Facebook connect elements within a website.
Google engineer Brian Kennish has figured out a way to actually disconnect all Facebook elements from a website if you are using the Google Chrome browser.
You can try out the "Facebook disconnect" plugin for Google Chrome here.
Wow – do I sense a bit of jealousy coming from Google?
via TechCrunch