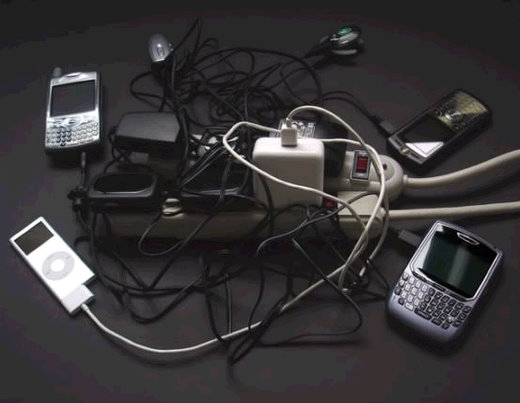 Tired of cell phone cords?
Does every family member have a different charging cord?
Major battery manufacturers Duracell and Energizer are now offering cordless charging grids for many major cellphones including the iPhone.
The MyGrid from Duracell touts easy cordless charging for your cells, iPhones, handheld devices, and MP3 players.
While the Qi from Energizer offers the latest in inductivecharging.
The downside of the cordless MyGrid and the Qi is the additional purchase necessary in order to chargethe devices.
Either a power clip or sleeve is required to charge your mobile devices.
So for those of youthat aren't into cell phone cases, you might be out of luck still.
For a full list of compatible cell phone, handheld devices, and MP3 players visit the Duracell website:  http://www.duracell.com/en-US/category/mygrid.jspx or the Energizer website:  http://www.energizer.com/inductive/default.aspx