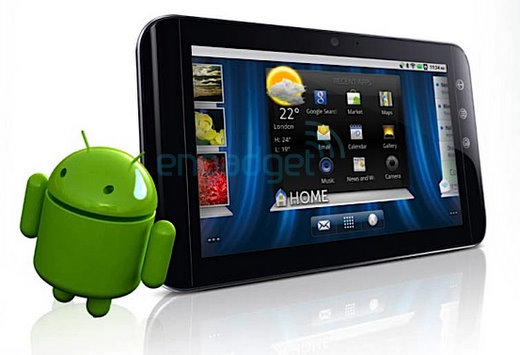 Dell has been been preparing the way to enter the tablet market place starting first with the 5 inch Dell Streak tablet / smartphone.
But now Dell seems to be getting ready to launch a 7 inch Android tablet called the Dell Streak 7.
It can probably be expected that the new Dell Streak 7 will run the new Android Gingerbread OS as well.
Dell is expected to announce their new 7 inch Android tablet at CES 2011.
Here's a breakdown of leaked info so far on the Dell Streak 7 via Liliputing and Engadget:
Now it looks like the Dell Streak 7 is probably close to launch, if a few bits of leaked data are anything to go by.
Earlier this week, the Dell Streak 7 name showed up on the web site for Vaja, a company that makes cases for tablets and other electronic devices. Then the tablet earned its WiFi certification.
Now Engadget has received the treatment for an upcoming commercial starring the Dell Streak 7.
Like most ads, this one is light on actual specs, so we don't learn anything about the screen resolution or CPU, but Dell does say the Streak 7 will have a sturdy Gorilla Glass screen, the Dell Stage user interface, and the Blio eBook app.
Read more at Engadget