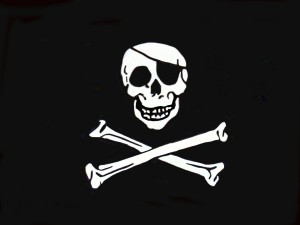 When I first saw the post on Facebook telling me that I could change my language from English(US) to English(Pirate), I thought is was a joke.
But I tried it anyways. And, ya know what? It's true.
Suddenly, instead of hitting the Like Button I was hitting the Arr! Button and was "be takin' a fancy t' this 'ere."
Try it yourself. Go to the bottom of your Facebook feed where it says English(US) and click it. When the box of language choices comes up click on the arrow next to English and and hit Pirate.
Other languages worth checking out are Leet Speek, Upside Down, and Latin.