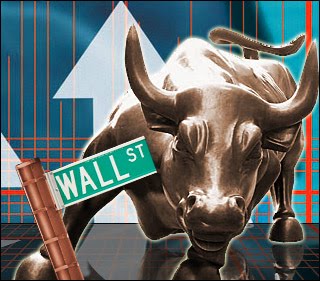 For some reason, I find myself captivated as to what the most searched stocks are on Wall Street. And not only what the stocks are, but more importantly, why are they so heavily searched – what causes them to rise to the top so quickly amongst all the stocks on the NYSE and the NASDAQ.
Here are the top three stocks being searched right now according to Google Finance:
#1:  Aetna Incorporation (NYSE:AET) is currently the number one most searched stock on Wall Street.
The reason:  Aetna declared yesterday that company's Board of Directors has agreed to increase the company's cash dividend to shareholders and move the company to a quarterly dividend payment cycle. (source)
#2: Chart Industries, Inc. (NASDAQ:GTLS) is currently the second most searched stock on Wall Street.
The reason:  SmarTrend identified an Uptrend for Chart Industries (NASDAQ:GTLS) on September 09, 2010 at $17.00. In approximately 5 months, Chart Industries has returned 113.6% as of today's recent price of $36.32. In the past 52 weeks, shares of Chart Industries have traded between a low of $13.85 and a high of $39.32 and are now at $36.32, which is 162% above that low price. (source)
#3: Silverleaf Resorts, Inc. (Public, NASDAQ:SVLF) comes in as the third most searched stock on Wall Street.
The reason:  The small cap stock of Silverleaf soared after the company announced that it will be acquired by SL Robert Holdings Inc., an affiliate of private equity firm Cerberus Capital Management. Under the terms of the agreement, SL Resort Holdings will acquire Silverleaffor $2.50 per share in an all cash deal. (source)