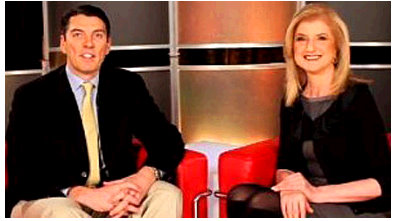 AOL continues to push forward with it's new goals of turning the media giant around and becoming the number one content source on the web.
Last night, AOL completed the acquisition of Huffington Post for $315 million, according to business insider.
This acquisition by AOL adds to its growing list of other high profile blog purchases of late, most recent of which was TechCrunch.
Kara Swisher reports that Huffington Post and AOL CEO Tim Armstrong "started talking in early November of last year at the Quadrangle Conference in New York and continued their discussions through the holidays. Armstrong made the official offer to Huffington by phone in January, while she was at the World Economic Forum in Davos, Switzerland and he was snowed in in New York."
Huffington Post co-founder Arianna Huffington will be appointed as the president and editor-in-chief of the Huffington Post Media Group within AOL.
So what prominent blog will be acquired next by AOL?
My guess is that Mashable might be next on AOL's list.