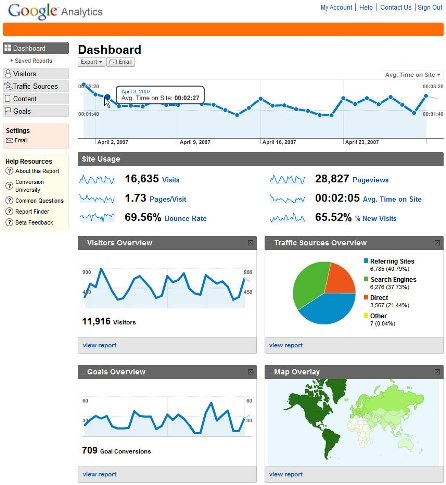 This is something that has been a bit of a delimma to me.
Adding Google Analytics to the iFrame tabs for Facebook Fan Pages should be something that can be done quite easily. I mean, javascript can be added to the iTabs and perfectly fine – look at how easy it is to embed YouTube videos in an iFrame.
But I've been experimenting the past couple of weeks with both Google Analytics and GetClicky (a real time analytics platform), and I have yet to get any analytics data from my tabs.
The iFrame tabs I'm building are standard web pages, as far as code is concerned.
I'm placing the analytics code above the closing body tag:
</body>
Yet I still get nothing as far as data regarding the traffic.
How about you?
Have you been able to install analytics into your iFrame tab and actually get data?
If so… please do share!
Otherwise, I'm going to continue working on this issue until I at least get a "yes" or "no" on whether it's possible.
I'll keep you posted.