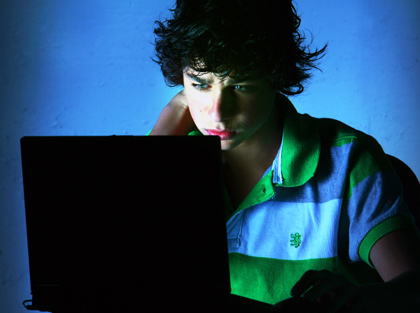 If you are interested in the growing discussion around the issue of Facebook bullying and the impact it's having on kids and our society as a whole, then you don't want to miss this "Facebook Live" event that's coming up tomorrow (Thursday), at 12:00pm EST live from the White House.
The event is being called The White House Conference on Bullying Prevention, and it will discuss the growing concern around the issue of online bullying, specifically the growing concern of this on Facebook.
The live event will also talk about how you and I, the people who make up the Facebook, can work together to make Facebook and the Internet a safer, richer environment for everyone.
The White Conference on Bullying Prevention is all about building a strong digital citizenship through awareness, knowledge, and understanding the points around this issue.  And it will challenge all of us to take greater responsibility and ownership of our own actions, and act toward to the benefit of others online.
Featured Guests:
• Facebook Chief Security Officer Joe Sullivan: Joe, a former federal prosecutor and founding member of the Justice Department's Computer Hacking and Intellectual Property Units, oversees safety and security for Facebook's more than 500 million active users.
• Rosalind Wiseman: Rosalind is an internationally recognized expert on teens, parenting and bullying. Her book Queen Bees and Wannabes, was the basis for the movie Mean Girls, and her follow-up book, Queen Bee Moms and Kingpin Dads, addresses the social hierarchies and conflicts among parents.
• MTV Vice President of Public Affairs Jason Rzepka: Jason is responsible for marshaling the network's forces to engage and activate America's youth on the biggest challenges facing their generation.
The show will be moderated by Kalpen Modi, Associate Director for the White House Office of Public Engagement.
Watch and ask questions of our panelists at 12:20 p.m. ET on March 10 from any of the following pages:
Ask questions in advance by commenting on the wall of this event or emailing facebookdclive@fb.com.
via Facebook Live