The new Facebook Fan Page iFrame tabs have been getting some pretty good reviews from developers so far.  The only exception being those who aren't able to code their own tabs.
The process for setting up a new iFrame tab for your Facebook did just get a bit easier with the new "Facebook Tab URL" field in the "Page Tabs" section of your application.
The "tab url" field used to be a place where you have to enter only the page portion of the URL being used for your iFrame tab.
Here's what it used to look like: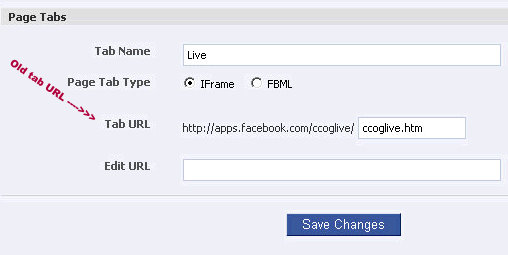 Some people struggled with this because they weren't completely sure what goes in that field.  And by putting in the wrong information, you'd end up with an error.
Now the iFrame tab URL is a whole lot easier – it now simply has you enter the entire URL of your iFrame tab.
Here's what it looks like now: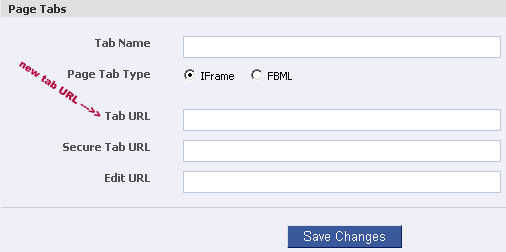 The new "Tab URL" should make it a whole lot easier for you to setup your Facebook iFrame tab because now you can simply enter the URL of the page where your tab code resides.
It seems like a small change, but it's one that in my opinion makes it easier to create tabs for your Facebook page.