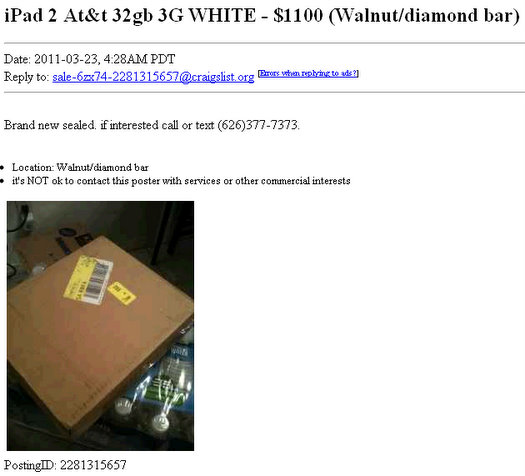 That's right – only $1100!
I found this white 3G, 32GB iPad 2 for sale on Craigslist listed for $1100.
check out the listing here
Here's what the title reads:
iPad 2 At&t 32gb 3G WHITE – $1100
The seller claims that it is Brand new sealed.
The new iPad 2 is in such high demand, not to mention that this week Apple is going to release the iPad 2 in 25 different countries, that people are turning to Craigslist to sell their iPad 2 for substantial profits.
What do you think about this?