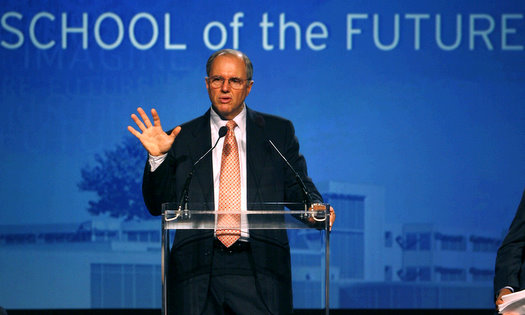 At a recent lunchin in  Sydney, Australia, Microsoft's chief research and strategy officer Craig Mundie, made a statement about tablets that may or may not surprise, coming from a Microsoft exec.
Mr.  Mundie is quoted as saying that tablets, like the iPad, are questionable as to whether or not they will remain with us for the long term.  Basically, he was implying that tablets may just be a fad.
"Today you can see tablets and pads and other things that are starting to live in the space in between (a PC and a smartphone)," Mundie said. "Personally, I don't know whether that space will be a persistent one or not."
Mundie believes that more than anything, the smartphone is the more prominent replacement to the PC than tablets.
It's an interesting argument.
This could either be a reflection of Microsoft's frustration with not being able to produce a viable iPad competitor, or it could be truthful insight from someone who understands the mobile marketplace better than your average bear.
I personally don't think it's an "either / or" scenario when comparing tablets to smartphones.  I believe both will continue to flourish, and both will ultimately be the pressure that continues to chip away at the PC marketplace.
And perhaps as the smartphone and tablet market evolves, we can see a merging trends where tablets get smaller, smartphones get larger, and the two devices become more intertwined.
But the proposition that tablets are fad seems way out of line to me.
What do you think?
via AppleInsider