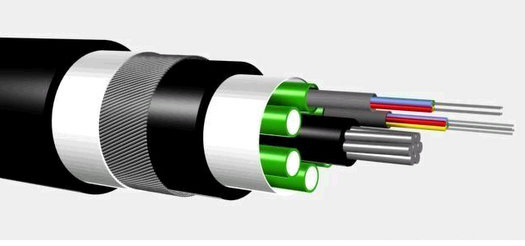 Remember Google's announcement last year that it would be choosing one community to participate in its effort to provide Internet 100 times faster than the average broadband speed?  The speculation back then was that Topeka, Kansas would get the Google broadband boost. Well, they didn't forget about that project. Google's Milo Medin, Vice President of Access Services, stated in a blog post on the morning of March 30 that Kansas City, KS had been chosen to fill this role. Naturally, this is great news for Kansas City, so here's a breakdown of the benefits of fiber-optic cable Internet infrastructure.
Why Opt for Fiber-Optic?
You might be wondering what's so great about fiber-optic cables. They're distinctly different from the cable connections currently being used in the majority of America's Internet use. Fiber-optic cables are strands of glass as thin as a hair that can transmit light signals as opposed to the traditional electric signals being sent over metal wires. As you might imagine, this results in much faster speeds – 1 gigabit per second, to be exact. That's more than 100 times faster than the average American's 4-megabit travesty, an average that has us ranked 15th in the world for Internet speed. Google, it's about time.
How Kansas City Got Lucky
Google isn't releasing specifics on why Kansas City was chosen for this project, but in a video clip posted on its blog, you can watch Google's Chief Financial Officer and other employees pal around with various Kansas City denizens. They're witty, eager, and full of statistics – and it appears that Google wants a transparent relationship with the relatively small (150,000) population of this community. It looks like Kansas City scored with its "hardworking" image, so let's hope that Google extends this little experiment to the rest of the country soon. For now, all we can do is keep our eye on Kansas City – and move there if we get really jealous.
Bio: Alexis Bonari is currently a resident blogger at College Scholarships, where recently she's been researching scholarships for baseball players as well as nursing scholarships for seniors in high school. Whenever this WAHM gets some free time she enjoys doing yoga, cooking with the freshest organic in-season fare, and practicing the art of coupon clipping.