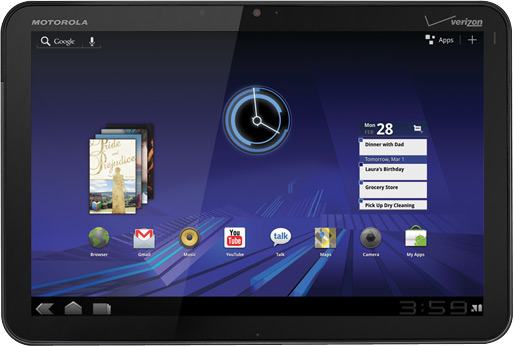 This number would otherwise be huge, except we are comparing them to the iPad 2 sales.
In the first two months of sales for the Motorola Xoom (Android 3.0 Honeycomb) tablet, estimated sales place the device selling about 100,000 unites.  This number is not based on actual sales figures, rather on research from Deutsche Bank analysts who arrived at the 100,000 figure by using the Android developer site to see how many people are currently using the Honeycomb OS.
So let's say for simplicity sake that the Motorola Xoom has sold 100,000 units ni the first two months.
Compare this to the Apple's original iPad sales' volume of 300,000 just on the first day, and you've got a dismal sales record already for the Motorola Xoom.
But don't threat too much because the expectations were never set too high in the first place.  Deutsche Bank states that the current estimated sales pace is in line with its estimates of 50,000 units in the first quarter and 150,000 in the second quarter of 2011.
Again, the numbers show that Apple's iPad is the predominant authority in the tablet market, and will be for then indefinite future.
via BGR