New research shows what tablets are mostly be used for, and it's not surfing the web, as Apple CEO Steve Jobs would like to believe.
Gaming is the most utilized activity on tablets.
Here's the graph from Google's AdMob who conducted the survey: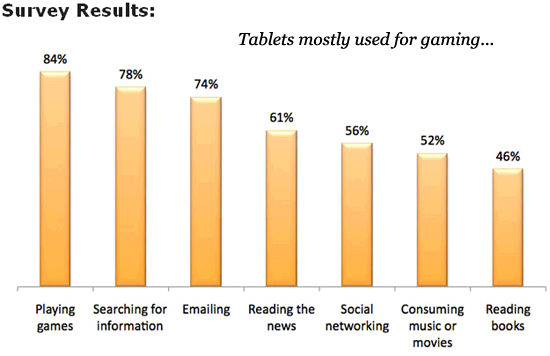 So perhaps we can look at the iPad and other Android based tablets are nothing more than a web enabled, portable gaming device.
That might be simplifying, and in some cases, insulting the innovation of the tablet, but according to what the market says about it, it's not too far off.
via CrunchGear