On Friday, Apple released the latest iOS build to developers called iOS 5 Beta 2.  This means it should be coming as an official update to your iPhone soon.
Two of the more prominent updates to expect from the latest iOS update are the new lock-screen notifications and over the air updating, available via WiFi and 3G.
Both 3G and WiFi updating support will allow you to upgrade your iPhone without ever having to plug your device into your computer and iTunes.
Another cool feature with the iOS 5 update will be the lock screen notifications.
As you can see in the screen shot below, simple notifications will start stacking up on your home screen from apps like your calendar and text messages: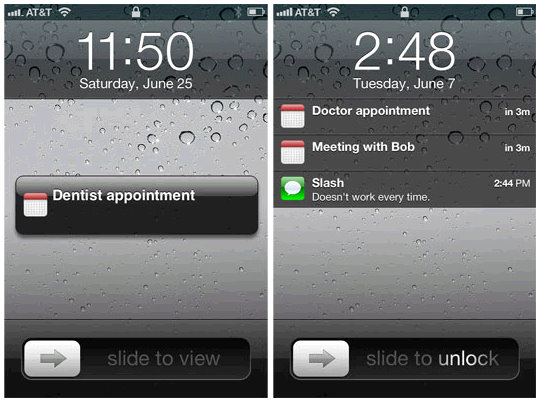 via 9to5Mac