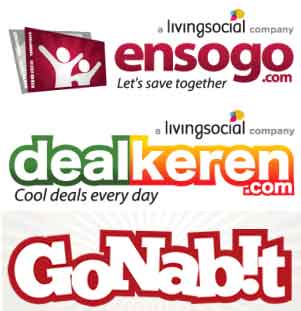 LivingSocial is aggressively expanding to the international deals' scene and obviously has every intention of competing, and surpassing, Groupon.
News is breaking that LivingSocial has acquired three daily deal sites that will help expand their international reach.
According to DailySocial, the company has moved to purchase DealKeren (operational in Indonesia), its parent company Ensogo (which offers daily deals in Thailand and the Philippines) as well as GoNabit (which operates in Dubai, Abu Dhabi, Lebanon, Jordan and Kuwait).
via TechCrunch