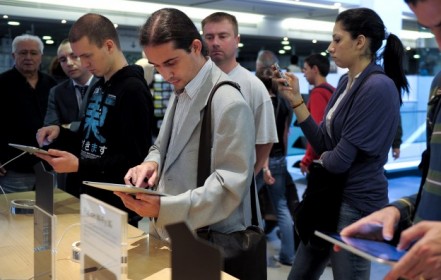 Wow… the iPad already constitutes 2.1 percent of overall web traffic in the U.S., and more than 1 percent of web traffic globally.
Not bad (actually, it's freakin' amazing) considering the iPad was only released 14 months ago back in April of 2010.
Some estimates put the iPad at dominating over 90% of the current tablet market, and that's expected to continue to be the case well into 2015.
Here's a graph showing global web traffic generated by the iPad since August, 2010:

via AllThingsD