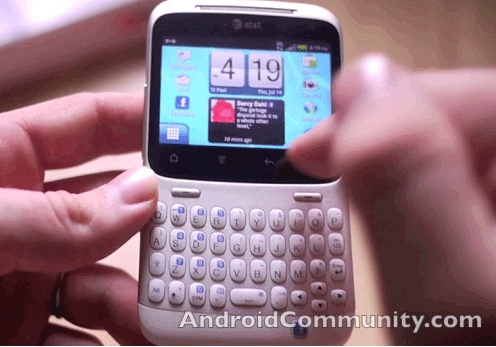 Otherwise known as The Facebook Phone, the HTC Status just went on sale at AT&T for $50.  With it of course, you'll need a new 2 year agreement and data package.  But $50 is a solid low price for something coming out of AT&T.
However, I'll give Sam's Club a quick plug here.  You can actually get the Samsung Galaxy S (Captivate) for only $0.97 – that's right, with tax included it comes to $1.03 out the door.
But I digress…
The HTC Status is called The Facebook Phone for a reason because it has a button dedicated exclusively to launching Facebook.
This is designed to allow you to quickly update your status and let your friends know what you're doing, like updating your status on your new HTC Status Android phone.
via Gizmodo