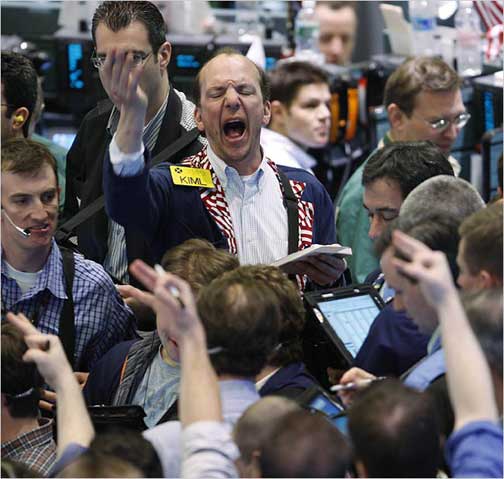 Apple's shares (NASDAQ:AAPL) broke $400 this morning for the first time ever, releasing investors into a frenzy on Wall Street.
Apple's earnings were released today and once again, the Cuppertino company has Wall Street in a frenzy over the likes of the iPhone and iPad domination.
Apple CEO Steve Jobs said today, "we're thrilled to deliver our best quarter ever, with revenue up 82 percent and profits up 125 percent." Continuing with "right now, we're very focused and excited about bringing iOS 5 and iCloud to our users this fall."
Apple earned $7.31 billion in net profit on revenue of $28.57 billion for the June quarter – both of which are records for Apple.
Trading for Apple shares was halted during the earning call today.  But then, once trading resumed on Wall Street for the almighty AAPL, the stock price surged 8% and blasted into the $400 range for the first time in the history of the company.
Trading for Apple shares has since come back down to earth with the stock trading currently at 388.68, +11.83 (3.14%).
via Google Finance