One thing Google doesn't do is sleep.  Never will you find the search engine giant just sitting back waiting for something to happen in the marketplace and waiting for an opportunity to just show up at the front steps of their headquarters in Mountain View, CA.
For example, look at Groupon.  Google approached the daily deal powerhouse with a $6 billion dollar offer and Groupon said "thanks, but no thanks."  So what did Google do?  Google went ahead and built their own daily deal site called Google Offers, which is now in six cities with another five coming soon.
Google testing new search engine designed for tablets
With the rise of tablets, initiated by Apple with the launch of the iPad, Google sees that it needs create a user experience specifically for that device.  So it looks like Google is just now experimenting with a new search engine interface for their search engine that will give user the kind of experience they would come to expect on any tablet device.
Here are some images of Google's beta version of their tablet specific search engine: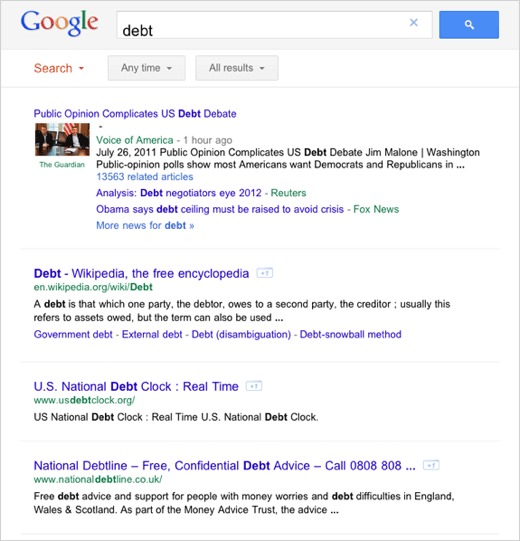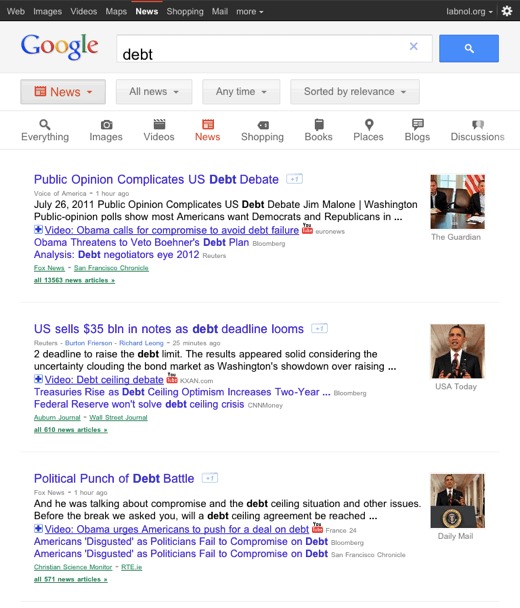 So what do you think of the new design?
As is typically the case, there is no order to who may or may not actually see the search engine on their tablet device.  Google never tells people what exactly they are doing.  So you may, just out of nowhere, see Google's new search engine pop up on your tablet when you visit Google.com.
What I do like is the slick design of the top navigation.  All the buttons are there for all of the Google products you use most and all of the different versions of the search engine (i.e. images, discussions, everything, etc…).
What is missing however, and it's something I noticed immediately, is the ads.  I don't see any ads in the new search layout.  Perhaps Google just hasn't gotten to that point yet in the design, or perhaps Google will not be running ads on the tablet version of the search engine.
We'll just have to see when the final versions are announced and released.