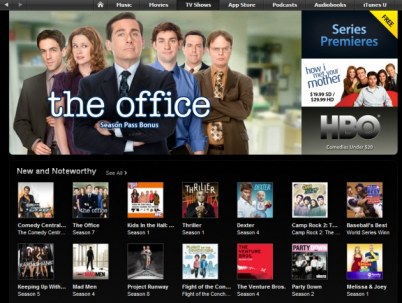 Today must be the day that tech companies are killing off experiments that are becoming dead weight.  Earlier today Facebook killed their daily deal experiment, and now I'm learning that Apple is killing their TV rental program in iTunes.
Apple launched what was suppose to be a six month trial of TV show rentals on iTunes last October.  But somewhere along the way, the program got extended.   However, the 99-cent TV show rental program has proven to be a dud.
"After carefully considering the results of the rental trial, it became clear that content ownership is a more attractive long-term value proposition both for iTunes customers and for our business," Fox said in a statement. "To further enhance the value of ownership, we are working with Apple to make content available within their new cloud-based service."
Movies will continue to be available for rent as well as purchase.
via TheWrap