Burger King tests out delivery service in Virginia, Maryland
There are now some stores in Virginia and Maryland who are offering Burger King Delivery as a possible marketing strategy to gain more sales.  This is surprising news to some, because it's, well, fast food.  How long does it take to run to the BK drive through?  On the other hand, maybe it's a good idea since most of the fast food eaters are typically lazy anyway.  Don't get me wrong, I eat fast food, but I'm referring to the people who eat BK and McDonald's day in and day out.  The service is available from 11 a.m. to 10 p.m., deliveries cost $2 and there is a minimum order of $8 to $10.  The minimum order depends on the area you are living in.  When you think about it, it is a good idea.  Take out is fun and I think ordering BK Delivery Service would be interesting once in a while.  It would save me a 15 minute trip, but I think the idea itself of delivery is the best factor in my eyes.  Just don't do it too often and you'll be fine!  Everything in moderation, right?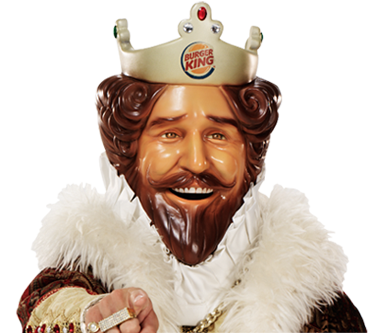 "We are currently testing the service to bring this convenience to the U.S.," Kristen Hauser, a spokeswoman for Burger King, said in an e-mail. The Miami-based chain will expand its test to 16 locations from four by Jan. 23, she said, declining to say whether the service will be offered nationwide.
Available from 11 a.m. to 10 p.m., deliveries cost $2 and there is a minimum order of $8 to $10, depending on the market, according to Burger King's website. The restaurant, whose rivals include McDonald's Corp. and Wendy's Co., is delivering meals such as 40-piece chicken tenders and two bottled drinks for $10.99 and four large sandwich combos for $23.99.
Customers can order online or via phone. Burger King doesn't deliver fountain drinks, milkshakes, coffee and breakfast foods, Hauser said.