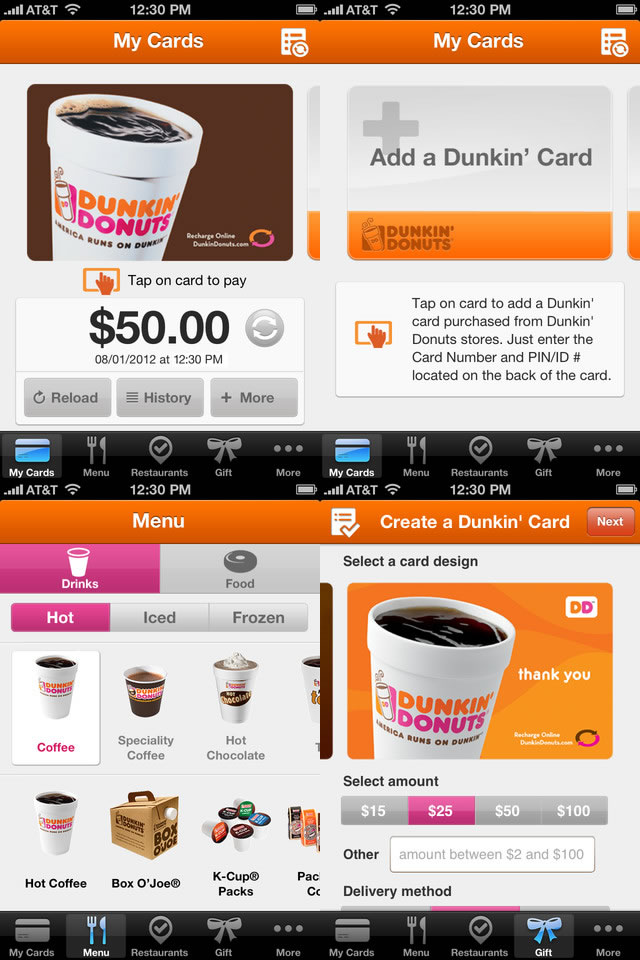 Dunkin' Donuts jumps into the modern technology world by offering it's new app for download.  The new app will allow you to pay for your doughnuts and coffee or even buy a gift card, all through their mobile application.
Payment Methods for Dunkin' App
You can pay with PayPal or Credit Card.  After you're done paying for your food you can share it with friends across social media websites.  On top of the new payment system you can even view calorie information and use a calorie meter, which is a very similar concept that Wendy's already used.
The app is available on Android and iOS operating systems.