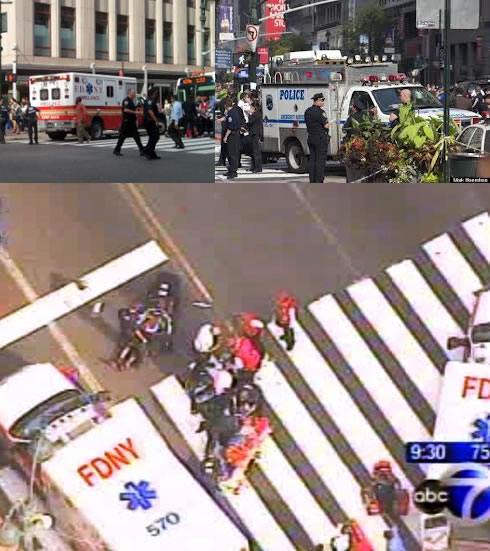 According to NY Times, several people were shot in the recent Empire State Building shooting in New York.  Two have been confirmed dead, one of those was the shooter.
One city official said that eight people were wounded.
"There are two people on site dead, a civilian and the gunman," said the official, who spoke on the condition of anonymity because he was not authorized to provide information to the media.
The circumstances that led to the shooting were not immediately clear.
Two law enforcement officials said investigators have concluded that the shooting had no connection to terrorism and that it appeared to stem from a domestic dispute. A third said it might have been sparked by a robbery or dispute in the street.
Several people were treated near the scene and taken to the hospital.