On Saturday, Cowboys defensive lineman Josh Brent was charged with manslaughter after he crashed a car and killed passenger Cowboys practice squad lineman Jerry Brown Jr.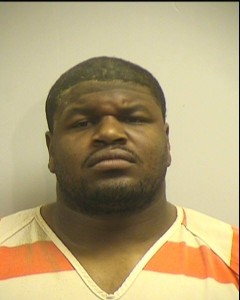 Police said that Brent, 24, was driving at excessive speeds on a state highway when he lost control and crashed against the "outside curb, causing the vehicle to flip at least one time before coming to rest in the middle of the service road."
The car crash wounded Brown and Brent, and the two were taken to a nearby hospital, where Brown, 25, was pronounced dead. After failing a sobriety test, Brent was charged with manslaughter for driving under the influence. He was booked into Irving City jail.
"We are deeply saddened by the news of this accident and the passing of Jerry Brown," Cowboys team owner Jerry Jones said. "At this time, our hearts and prayers and deepest sympathies are with the members of Jerry's family and all of those who knew him and loved him."
From 2007-09, Brent and Brown were teammates at Illinois University, where the two formed a close friendship. In 2009, Brent was suspended after a DUI arrest – this recent Brent crash a sign that he had yet to learn from his past mistakes.
"This is a tragic story," said an Illinois spokesman. "Our thoughts and condolences go out to the Brown family."
Later, Tim Beckman, Illinois University's coach, Tweeted, "Sad News for the illini family today. Jerry Brown, former illini and current NFL player has passed away. Keep him in your prayers."
Later still, Arrelious Benn, a former teammate, Tweeted, "Prayers go out to the family of my former classmate, teammate Former Illini Jerry Brown. RIP. #Illini"
A sad day for the Dallas Cowboys, to be sure, and a harrowing reminder that even the successful among us fall prey to disreputable behavior.