Weather played a factor in today's horrific tour bus crash in Oregon that killed nine passengers and injured at least 26 others.  Some survivors who were seated towards the back of the bus say others were pinned in between seats as the bus crashed over the guard rail.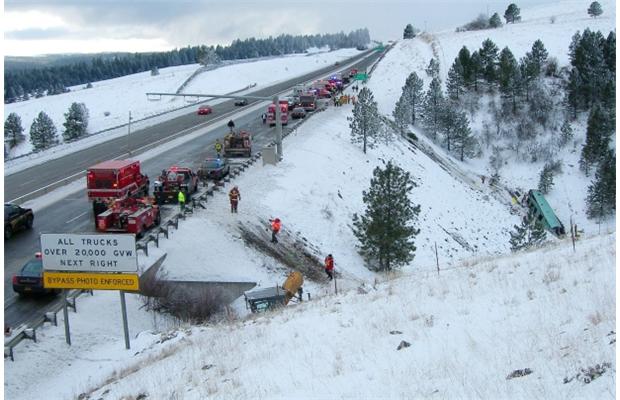 The bus' driver lost control about 10:30 a.m. along a rural part of Oregon's Interstate 84 near Pendleton. A steel guardrail did little to keep the tour bus — and its roughly 40 passengers — from going over an embankment and dropping 85 feet, reports correspondent Lee Cowan. The bus owned by Mi Joo Travel was headed, state police say, from Las Vegas to Vancouver, Canada.
The drive survived but has not made comment since he is still in the hospital.