We've all thought about it at some point: what happens if a pregnant woman has to give birth on a plane? Well, a plane flying to Armenia experienced exactly that, when a woman on the flight gave birth and then named her newborn daughter after the flight attendant who helped with the delivery.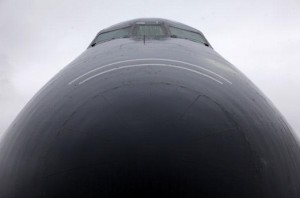 The birth occurred this past Saturday, approximately two hours before the Armavia airplane landed in Yerevan, Armenia's capital. The flight had been coming from Siberia.
When the woman began giving birth, flight attendant Asmik Gevondyan noticed the woman was in distress. Upon further inspection, she determined the woman had entered labor and would potentially give birth before the plane landed.
"All of our crew helped to deliver the baby," said Gevondyan, when asked if she had delivered the child by herself. Apparently Gevondyan rallied the other crewmembers to bring supplies, blankets, and other such items to comfort the birthing mother and her soon-to-be child.
The woman who gave birth claimed to be only 6-and-a-half-months pregnant during the flight's check-in, but that obviously wasn't the case. The woman named the child Asmik, after the flight attendant who took charge of the delivery.
According to reports of the incident, the child was born healthy and well, and the new mother is excited for the adventure of motherhood.
However, one of the looming questions is, in which nation was the child born, and what are the legal ramifications of giving birth while on a flight?
Regardless, we wish the mother who gave birth on a flight all the best of luck and hope she appreciates the gift of giving life.