In what may be the zaniest story to come out of 2013, a GPS error sent a woman 900 miles away from her destination, which was only 90 miles away from her departure point.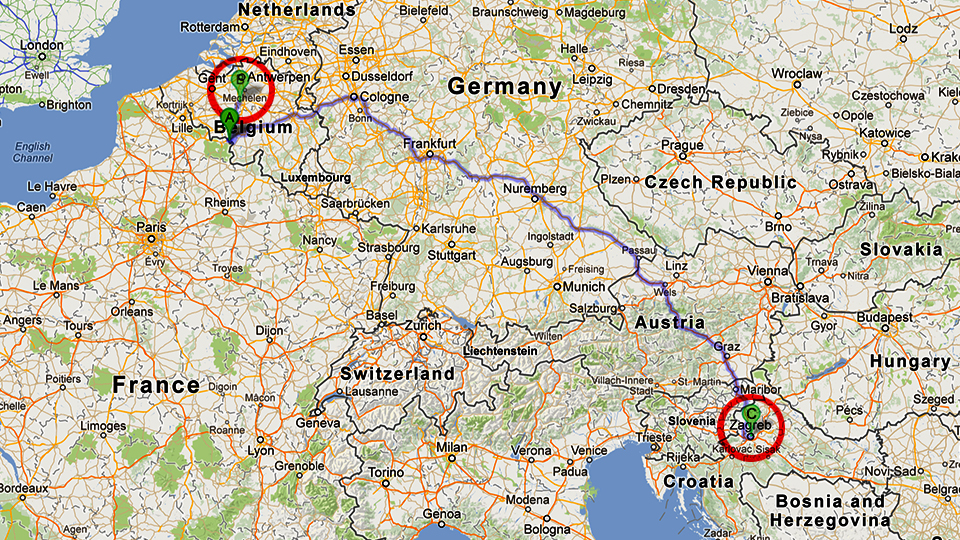 The woman, 67-year-old Sabine Moreau, wanted to pick up a friend from a train station in Brussels, just 93 miles away from where she lived in her home town of Hainault Erquelinnes, Belgium. The trip should have taken no more than two hours – three if she were going really, really slow. Instead, however, the trip took days, and Moreau didn't even make it to the right train station.
Moreau turned on her GPS and punched in the destination, and the device told her to drive south, and south, and south, all the way to Zagreb, Croatia, a city 900 miles on the other side of Europe.
During this time spent driving 900 miles, did Moreau ever once stop to wonder why she had been in the car for so long? Yes and no.
"I was distracted, so I kept driving," said Moreau. "I saw all kinds of traffic signs, first in French, then German and finally in Croatian, but I kept driving because I was distracted. Suddenly I appeared in Zagreb and I realized I wasn't in Belgium anymore."
Yes, Moreau, you suddenly appeared in Zagreb, 900 miles away from your home. And you were distracted while driving. For two whole days. Never once noticing the GPS error.
Still, the whole thing wasn't all fun and distractions. Moreau's son was actually nervous when his mother didn't arrive back the first night, and he contacted the police to start a search. The police turned up nothing, obviously, since they had no idea that Moreau was actually all the way across Europe.
Honestly, stories like this one are outstanding. No one was hurt, everyone got home safely, and the rest of us get to sit back and laugh at the ridiculousness of it all.