Officials and a Native American tribe in Washington state are offering $13,750 for information leading to the conviction of whoever killed four bald eagles near a lake last week, according to local media.  Bald Eagles are worth a lot of money on the black market and are used for art, however this doesn't appear to be the intention behind the shooting of these four bald eagles.  The eagles appear to have been shot out of a tree using a small caliber rifle and were found floating in an icy lake in Washington State Park.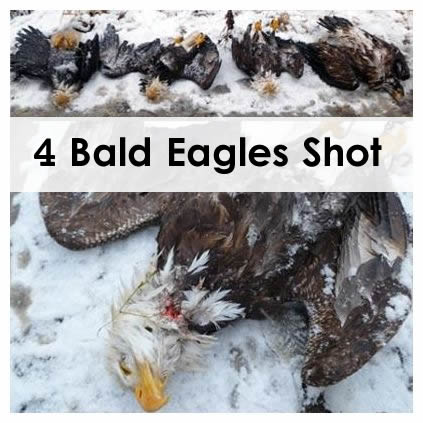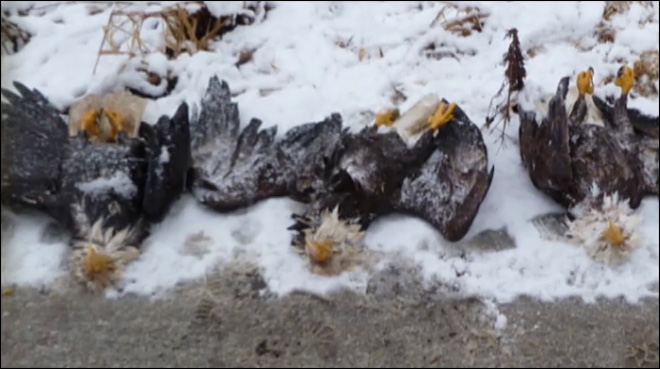 "I don't think he (the killer) had any intention of profiting from them," Maurstad told The Seattle Times. "I think it was just a spur-of-the-moment opportunity."
"The Tribe is shocked and offended at the wanton wastage of wildlife and supports the efforts of state authorities to investigate and prosecute this case," the tribe said in a statement Friday.
Per the Bald and Golden Eagle Protection Act, felony convictions can lead to a maximum fine of $250,000 or two years in prison.
Lets hope they find whatever moron shot these beautiful Bald Eagles.  I hope they go to jail for two years!