Weekend gun violence in Chicago resulted in five dead and five more wounded, including two separate double-homicide shootings that occurred approximately twelve hours apart.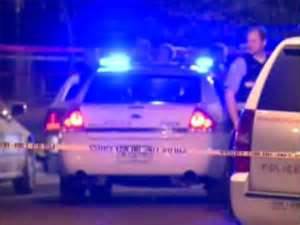 At about 4:15pm officers responded to the 4200 block of West Congress Parkway in the West Garfield Park neighborhood. A teenage boy and a middle-aged man were both found dead in the street with bullet wounds to the head, said authorities.
About twelve hours earlier, two men were killed and another was wounded when a masked gunman released a hail of bullets outside a neighborhood hamburger stand early Saturday.
The shooting outside the hamburger stand was the second shooting in the past four months that resulted in someone being shot outside an all-night restaurant in the Bridgeport neighborhood.
Customers inside the restaurant claimed to have seen three men in their 40s go outside to smoke as they waited for their food to arrive at their table. As they waited outside, a masked man ran up to them, opened fire, and then fled the scene on foot.
Two of the men were dead on the scene when police arrived, and the third man was transported to John H Stroger Jr. Hospital of Cook County with gunshot wounds to his abdomen and arm.
Even earlier than that shooting, a man was shot and killed and another was wounded while sitting in a vehicle at 2:15am. The killed man was Ronnie Chambers, 34, whose police record included 29 arrests and four convictions, including felonies for drug dealing and weapons violations.
A few hours later, another man was shot in the leg during an attempted robbery. The gunman had exited a brown car, tried to rob the victim, struggled, and then shot the victim.
On Friday night, a young adult was shot in the leg after hearing shots ring out somewhere in his vicinity. He was taken to the aforementioned hospital for treatment.
Earlier that same Friday, a 32-year-old man was shot in the buttocks, though no further details have come forward.