As the title says, a 15-year-old female honor student who had just performed at President Obama's inaugural event was gunned down in Chicago. The shooting took place only blocks away from her high school.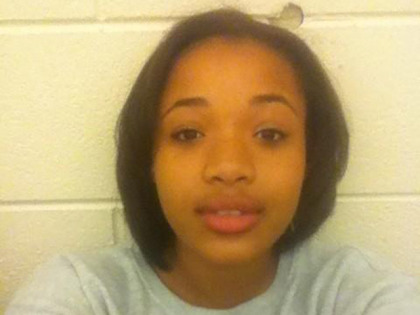 The girl, 15-year-old Hadiya Pendleton, was with a group of 10 to 12 teenagers beneath a canopy in Vivian Gordon Harsh Park in Chicago. The group was hiding out from the rain. Around 2:30pm, someone leaped over a nearby fence, ran up to the group, and opened fire.
Days before, Pendleton had performed with her high school band at President Obama's inauguration.
Witnesses said the teenage group scattered, running in blind panic throughout the park as shots were fired. Pendleton, and another boy who was also shot, collapsed approximately one block away, in front of an upscale row of houses.
The bullet hit Pendleton in the back, and she died less than an hour later at the University of Chicago Comer Children's Hospital. The boy who was also shot was hit in the leg, and he is still recovering in the hospital.
A resident near the area where Pendleton collapsed said shootings are rare in the neighborhood.
"We hardly … have any crime. There's been a few break-ins over the past two years since we've been here, but nothing that's ever caused alarm."
Another resident claims to have heard a total of six shots fired.
"There has to be an end to it," said Bonita O'Bannion, another Chicago resident. "The children cannot go to school. They're in fear."
Chicago police believe Pendleton had no gang affiliation and was likely not the intended target. Police say some of the other teenagers in the group are believed to be gang members.
Pendleton was simply collateral damage in what seems to be a gang-related shooting.