When is a 1913 nickel worth a million dollars? Simple: when it isn't supposed to exist.
The 1913 Liberty Head nickel is currently only one of five known to exist, and it's back story sounds like a fiction novel gone so, so right.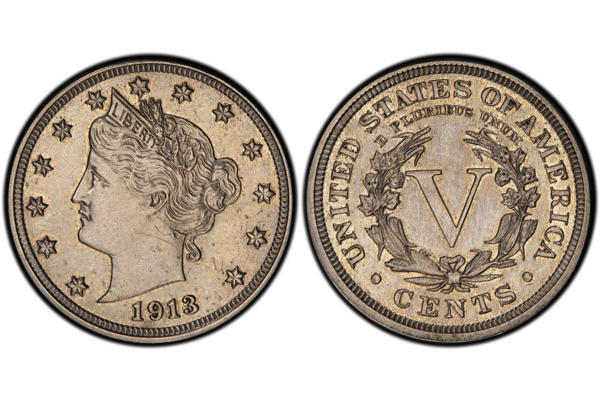 Illegally cast, the nickel was discovered in a car wreck that killed its owner. Then the nickel was declared a fake, forgotten in a closet for decades, and eventually found to be an authentic coin. Now, the coin is going to auction on April 25 in suburban Chicago, where it is expected to fetch well over $2.5 million.
"Basically a coin with a story and a rarity will trump everything else," said Douglas Mudd, curator of the American Numismatic Association Money Museum. Mudd believes the coin may even fetch $4 million or even up to $5 million.
"A lot of this is ego," said Mudd. "I have one of these and nobody else does."
The nickel was cast at the Philadelphia mint in late 1912, the final year of its issue, but it was cast with the year 1913 on its face. Apparently a mint worker named Samuel W. Brown is suspected of creating the coin and altering it with the incorrect date.
Brown soon offered the coin for sale at the American Numismatic Association Convention in Chicago in 1920, where a North Carolina collector named George O. Walton purchased the coin for $3,750. That same coin was with Walton when he died in a car crash on March 9, 1962.
Melva Givens, one of Walton's heirs, was given the 1913 Liberty nickel after experts deemed it a fake because of the 1913 date. Givens put the coin in an envelope, stuck it in the closet, and left it there for 30 years.
A family attorney soon heard of the coin and offered to buy it for $5,000 on the spot, but Givens declined. Finally, Givens brought it to the 2003 American Numismatic Association World's Fair, where it was verified as an authentic coin.
Now, it makes its way to the auction block for millions.