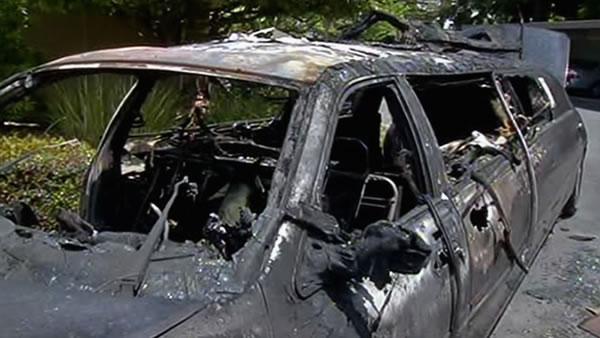 Ten women in their 90s escaped unhurt when their limousine burst into flames in Northern California on Sunday morning In Walnut Creek. This comes barely one month after the trapping of five nurses in a burning Limo in San Mateo-Hayward Bridge. Following the fire incident, Fire police were summoned to Walnut Creek gated community for vehicle fire rescue which the managed to extinguish.
Among the passengers in the limo were Elaine Lofchie, who was on a way out to celebrate her 90th birthday with six elderly women and three caregivers. The fire damaged their handbags and birthday cards.
The women, who were in a 2009 Lincoln Town Car, were on their way to Sonoma for their friend's birthday. The Limo driver had ordered the passengers to get out before the flames erupted. Most of the passengers were helped because they depended on canes and walkers due to their age.
According to the car owner, the vehicle was well serviced and inspected. He linked the fire to an electrical fault in the Limo's system resulting from a manufacturer's defect. The Walnut Creek police could not comment about the accident but said they are investigating it.
The women were thankful that the Limo was stationery; instead it was just parked at the curb when the driver began shouting and ordered them to get out. The fire erupted very slowly allowing the women and caregivers to get out.
The driver was wonderful in the rescue efforts, though she was shaken. Georgette Vianni, one of the caregivers helped some of the women get out because they were too old and were using walkers. Lofchie, though grateful for escaping unhurt, considered it a memorable birthday; this is because she had a landmark to remember with the birthday. The Women and the caregivers later proceeded to celebrate the birthday using a private car.