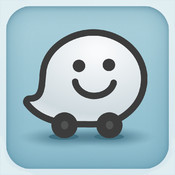 Waze, a well-known name in the Israel for mapping services, will be now known to be as under the world's best search engine provider, Google. Google Inc. has paid $1.3 billion to steal the deal from the tough competitors like Apple and Blackberry.
Google owns an excellent platform for the portable devices named as Android. The Android platform is so popular among the public that almost all leading mobile manufacturers including Sony and Samsung have started building devices around the platform. The main reason behind the popularity of the android platform is the broad availability of applications that make the user's life much easier to live.
However, the mapping services are something that the users of any portable devices are not completely satisfied with. Whether we talk about the Android users using Google Maps, Windows users using Bing Maps, or iOS users using the Apple Maps, all are continuously commenting to make an update. Thus, all of them especially the Apple, blackberry and the Google were trying to make a deal with the Waze in order to satisfy their users. And at last Google managed to crack the deal by paying a good amount to Waze.
Till now, the Google Android devices majorly relied upon the Google Maps for navigation. But after this acquisition, the mapping services for the Android devices will far better than the competitors like Apple's iOS, Windows phone OS, and Blackberry OS.
Waze is popular in Israel for providing the mapping solutions for portable devices like cell-phones and tablets. Waze is in the mapping business since the year 2008 and is delivering the excellent services regarding navigation purposes to more than 40 million satisfied users.
The contract between the Google and Waze seems as a path-breaking deal for the devices running on Google Android platform as they will now able to provide exceptional mapping solutions to their users, and Android will now be a leap ahead from their competitors.