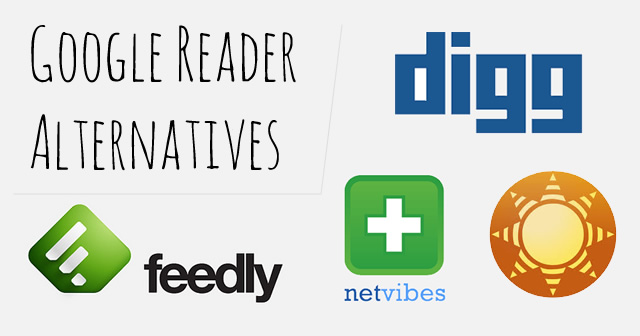 Ever since the Google reader shutdown was announced back in March, millions of users of this mega popular app started looking for alternative services that will replace it.
In case you are unfamiliar with this type of news format, it is aimed to provide users with the latest news from around the world and displaying them in a category view on your PC. Everything is easily configurable, so you can receive news on events that interest you the most, and ignore the rest. Soon after Google launched it's RSS reader it became the most popular app of its kind in the world, and has served millions of users for a long time.
What will be the best reader to replace Google reader?
The vacant place at the top of the popularity list will be taken by one of its competitors, of whom the most likely candidates for the spot appear to be:
Feedly, app that is highly similar to Google reader in both appearance and functionality
Newsblur, one of the lightest and most easy to use reader on the market today
NetVibes, app that combines RSS functionality with social networking capabilities
Digg, a popular news aggregation site now aiming to provide an RSS reader that will replace the Google Reader after its shutdown on 1st of July.
These are just some of the possible replacements for the long lasting Google reader, but there are many more apps out there that could easily fill Google's shoes in this market segment. However, it is as of yet uncertain which of them will become the market leader so we will have to wait and see.
There has been increasing speculation all over the web about the end of RSS service all together, but as it seems now the Google reader shutdown will only make room for smaller companies that want to break into this, surprisingly, growing market.