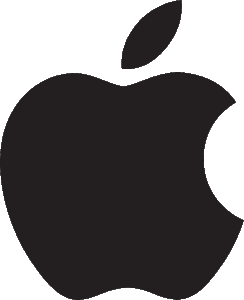 A federal judge has ruled that Apple, in conjunction with five major publishers, conspired to remove retail competition within the fast growing e-book market.
"Apple chose to join forces with the publisher defendants to raise e-book prices and equipped them with the means to do so," noted U.S. District Judge Denise Cote in a 156-page decision which has implications for the way e-books are marketed, distributed and sold around the world.
The case was brought forward by the U.S. Justice Department alongside 33 states; they accused Apple of colluding with publishers from late 2009 to early 2010 with the aim of undercutting other providers such as Amazon. Apple pleaded innocent to the charges, arguing that the company was not aware of the fact that the five publishers – Hachette, HarperCollins, Penguin, Simon & Schuster, and Macmillian – had been in talks with one another about the possibility of pushing the price of e-books up. The publishers have already settled out of court, to the tune of $166 million.
"There is no such thing as a conspiracy by telepathy," noted Apple's lawyer, Orin Snyder, in reference to Apple's alleged ignorance of the attempts at price-fixing. Apple is determined to overturn the ruling, with a spokesman iterating the company's intention to, "continue to fight against these false accusations." Apple executives have protested the injustice of being taken to court based on their implementation of an "agency" pricing model – which prevents e-books being sold cheaper on platforms other than iBooks – when several other companies use the same pricing scheme. The court ruled that Apple's use of this model forced other providers into similar arrangements with publishers, pushing prices up throughout the industry.
The ruling has left Apple shares down by $1.60 this morning, with the shares currently trading at $420.75. Thus far there has been no immediate comment from either Apple, its lawyers, or the Justice Department.