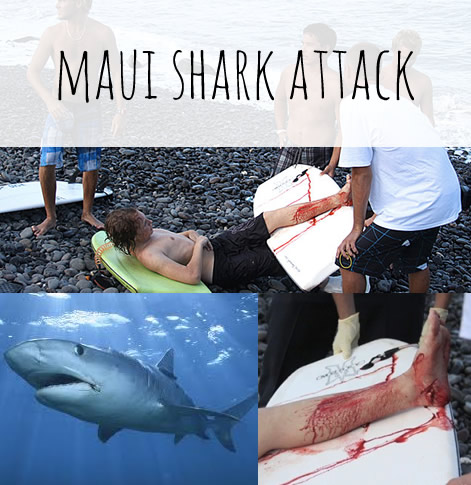 The Maui community has reason to be worried after a shark bit a woman only four days after the previous Maui shark attack. The 56-year-old woman went for a morning swim and reported that she did not see the shark at all. A single bite reaching up from the middle of her spine to her neck, she is lucky to be alive.
She was approximately 30 feet offshore of Ulua Park Beach and the other Maui shark attack occurred off Oahu's White Plains beach. The woman was snorkeling and her protective gear is the reason she is still alive. Although she was able to swim back to shore towards help, she is still hospitalized.
Nineteen-year-old Kiowa Gatewood was sitting on his surfboard in the water waiting for a good wave, when a shark came from nowhere and bit him on the leg. He too is lucky to have escaped with his life as he instinctively struck out at the shark in order to fend it off. He did see the shark however and reported it to be a tiger shark. After the first bite, the shark came back for a second attack, but fortunately for the young man he could paddle to shore in time.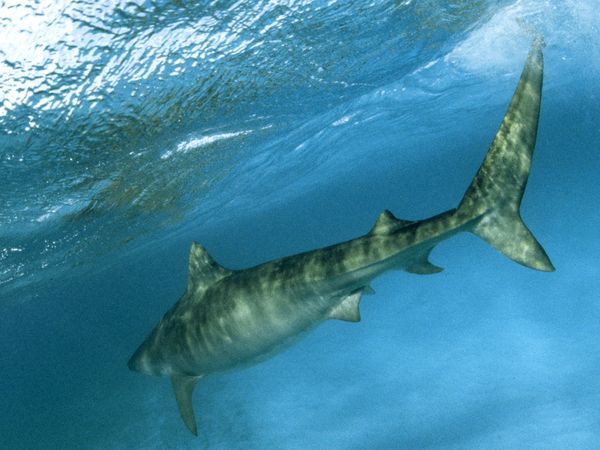 Marine experts have a logical explanation for this sudden shark activity around Maui. They reason that the Tropical storm, Flossie is a contributor to the recent attacks. Lots of food is carried into the sea and with the murkiness of the water, the sharks bite into anything that seems like food.
Authorities have closed the beaches and reopening is expected after evaluation of the area. It is the ninth shark attack within the year, which is quite unacceptable. Marine experts advise people not to enter the sea after a tropical storm. Waters that are choppy and murky especially when a lot of debris is present should be avoided.