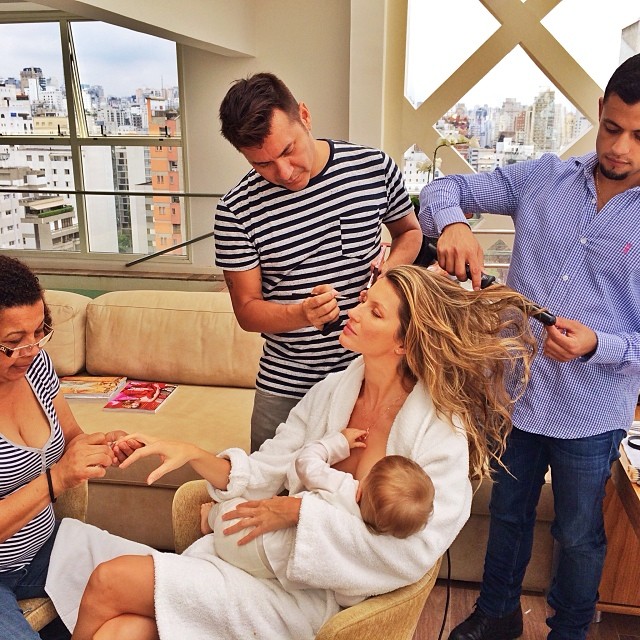 Gisele, wife of NFL quarterback Tom Brady, posted a picture of her breastfeeding to her instagram account.  The picture shows her sitting relaxed in a chair with a white robe while getting her nails and hair done.  The post is captioned:
"What would I do without this beauty squad after the 15 hours flying and only 3 hours of sleep #multitasking#gettingready."
The picture has already started social media buzz, some are probably disgusted by this, but I don't thin it's that big of a deal.  It's not like it's too revealing.