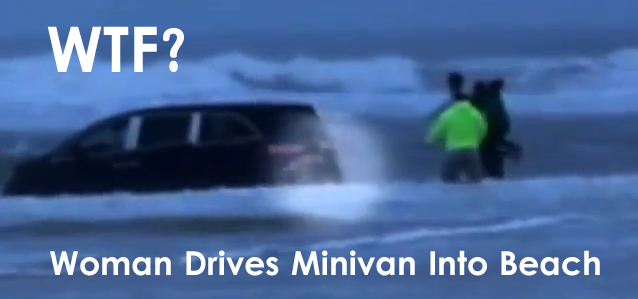 A pregnant woman with three children drove her minivan with three children into the ocean.  Witnesses helped lifeguards pull the 10, 9, and 3 year old out of the van and all four occupants were taken to the hospital.  The video gets very scary at times as the waves seem to engulf the vehicle and start tossing it around.  Towards the end the van almost flips over.
Two hours prior to the incident, Daytona Police say the woman's sister called 911 to report her sister was mentioning demons and acting "off".
Police made contact with the woman and found that she did not make any comments that were suicidal or homicidal. Volusia County Sheriff Ben Johnson says if she had, the woman would have been taken into custody under the Baker Act.
"She had the right answers and she said she was heading to an abuse shelter and so at that time they could not do anything, but two hours later it escalated to this," said Sheriff Johnson.