Messaging and interaction becomes fun, lively and speedy with emojis and stickers. The trend of using emojis, GIF and stickers in our messages is becoming quickly common, thanks to the nirvana and fun they provide. You must have heard of Imoji, an Android and iOS app that lets you use emojis in your messages. Well, guess what! Imoji has announced that it will roll out its SDK for third party app development, which will let you send emojis stickers in your favorite social media apps like Facebook, Facebook Messenger, WhatsApp, Instagram, Twitter. The company has around 3 million stickers and emojis in its database. You can search these stickers based on the feelings, reactions.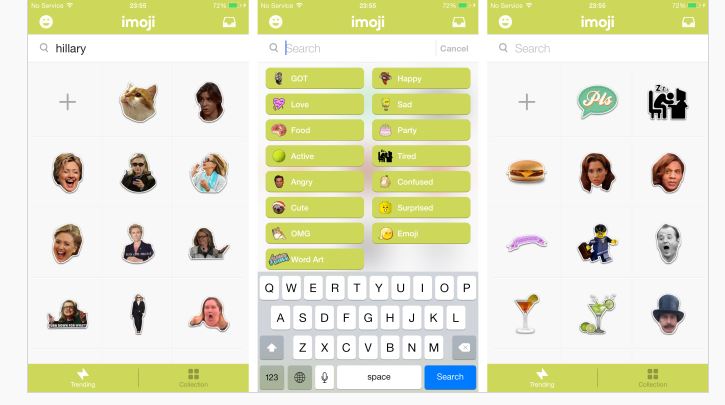 Imoji's also lets you create funny stickers from real life images. So you can create hilarious stickers, emojis out of the friends' images or your own images from the camera roll of your phone.
More than 3 million stickers and emojis at your disposal will make your messaging way more interesting. Imoji is also a partner of Facebook's Messenger platform, a program which now lets third parties to make apps for Facebook Messenger. Flesky, the famous emoji keyboard is also partnering with Imojis to make a complete emojis keyboard out of this great app.