Photo upload has been one feature which has constantly been updated by Facebook; thanks to the ever growing competition between photo sharing apps and social media platforms. Facebook has always proved to be not-so-late at catching up a feature whenever it seemed like capturing the attention of social media users, even if that meant buying some apps out (yes, you guessed it right, we are referring to WhatsApp!).
 There are enough photo sharing outlets, both on iOS and Android to draw people away from Facebook when it comes to sharing their images online, and as it happens, Facebook cannot afford to ignore them.
            In a recent update, which many are saying inspired from Snapchat, Facebook has announced to roll out a new future for photo uploads. It allows you to doodle on Facebook photos. The new feature will allow users to
 Draw shapes on photos.
 Sketch a picture and add them to photos. Or,
 Scribble on faces/things in images they would share on Facebook.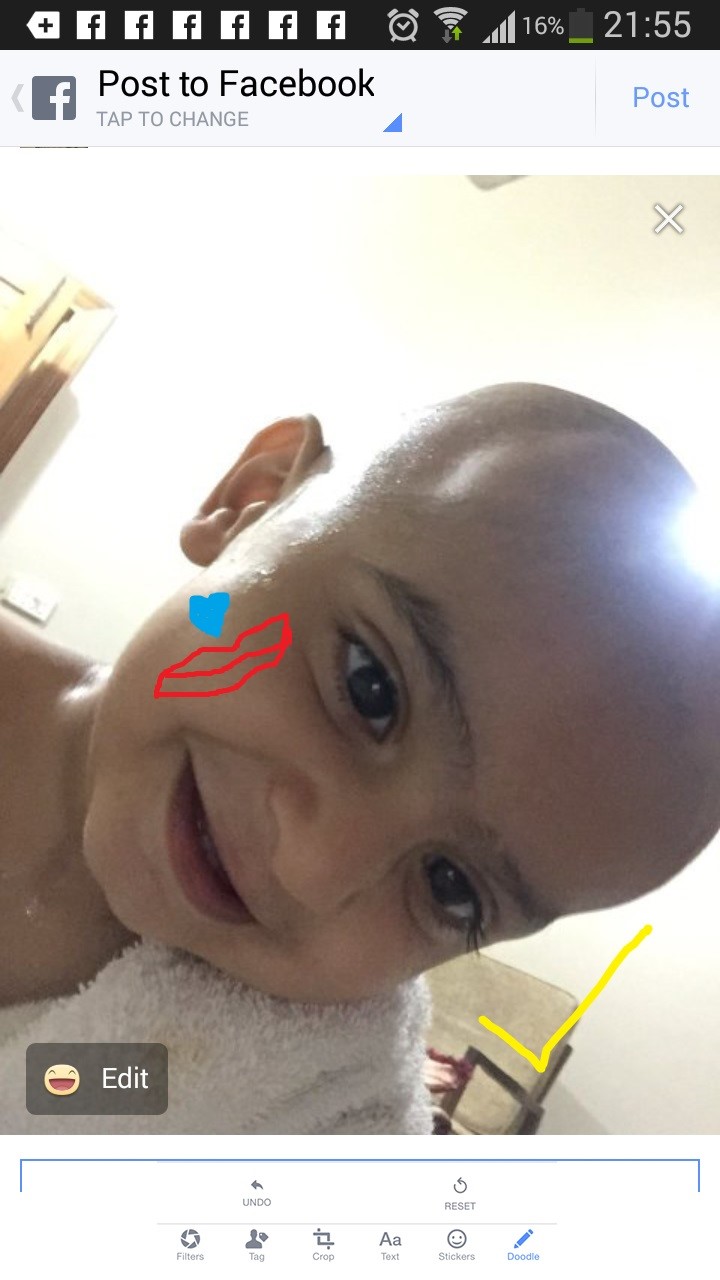 The feature will be available for both iOS and Android versions of Facebook app. The how-to-doodle-on-Facebook-photos is pretty simple and only needs following few steps:
Upload the photo as you always did on Facebook.
Tap 'Edit' button when it appears after the loading.
Choose 'Doodle' as your editing tool.
There you are; set to doodle on Facebook photos.
Just choose color of the drawing
 Move finger up and down on right hand side.
Set size of the mark that you'd like your pen to have
Tap the color bar and drag your finger to the left.
That's it. Go on, doodle on Facebook photos and make your fun sharing moments more fun!