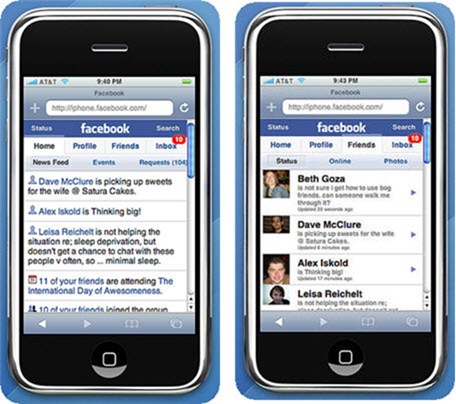 One of the most popular iPhone apps (or category of apps) out there are the ones for Facebook.
We are about to get a new Facebook app for the iPhone – directly from Facebook themself – but we have to wait just a little bit longer for it:
"The app is pretty much done – we're just working on translating it into a bunch of languages," Facebook developer Joe Hewitt wrote tonight on Twitter.
Don't worry though – once the app is released, we'll make sure we are one of the first ones to blog about it!